Located on the white sands of Maho Bay, Sint Maarten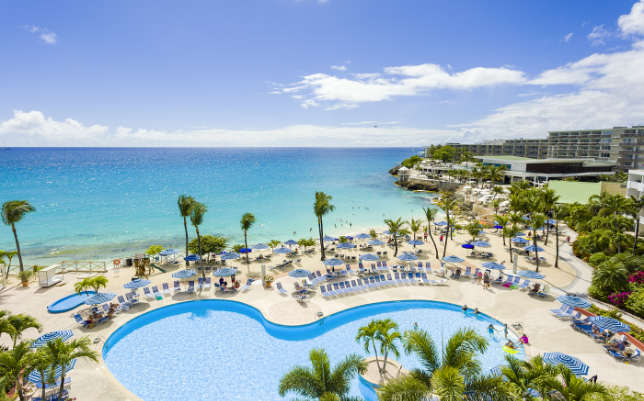 La Plage
Overlooking the Caribbean Sea and St. Maarten's tropical foliage, La Plage is a private resort featuring 128 suites, each with balconies, fully furnished kitchens and modern amenities.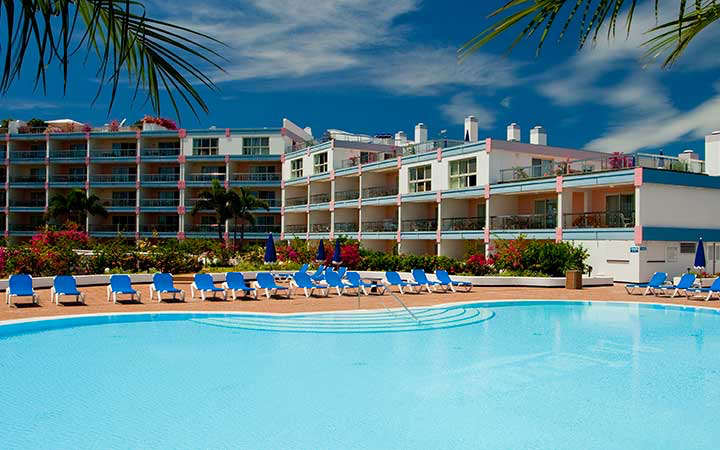 La Terrasse
Located between the sapphire pool and the Maho Bay Beach, La Terrasse features 76 exclusive one, two and three bedroom apartment suites with stylish décor and modern amenities.
Located on the white sands of Maho Bay, the Royal Islander Club welcomes you to St. Maarten with two exclusive resorts – La Plage and La Terrasse – where you can lounge on private balconies, wander tropical gardens, and relax with family and friends in an exclusive setting.
Secluded from the buzz of Maho Village, award-winning La Plage and La Terrasse offer you the best of all worlds: a dash of the island's Dutch-French culture, intimate units built to the highest European standards and immediate access to the hub of St. Maarten's vibrant nightlife.